Embracing Your Radiant Self
Sunday 11th August, 10.30-5.30pm
This will be the third time we have offered this workshop – and they just keep getting better & better ! We love hosting them, women love them – we have expanded to a full day now, for a more spacious, lush experience.
Join us in a gentle journey with sharings, exercises and rituals that support you embracing your radiant self.  It's fun, experiential, deep and devotional.  Ladies, did you know that your self-care is the On-Switch to finding your Radiance.
Being women means …. we so often prioritise ourselves last… yikes!. Get juiced up again and inspired to really take your self-care seriously and reclaim your radiance.
Enjoy this safe space where you can nourish and feed your soul with divine love, wisdom and respect; feel your own authentic self with tears and laughter; and feel loving support while sharing with sisters with similar intentions. Take gentle steps to let go limiting patterns which sap your vitality and move towards greater freedom, more ease and empowerment.
Themes we will cover include:
EMBRACE YOUR INNER LOVER
What does it mean to find your inner lover? Using gentle opening practices and luscious guided visualisations connecting you inwards to your juicy goddess potential, inviting presence and deeper embodiment
EMBODY YOUR FEMININE FLOW
Exploring your feminine expression (or suppression), and coaxing her out – the priestess, maiden, goddess, vixen, the kali – we can playfully move into the many facets of the feminine to feel its power – play with your 'edge', or find what resonates for you.
EMBED SELF-CARE
Beyond baths and massages ... Guided visual meditations that support you discovering what truly sustains and inspires you at an energetic and emotional level.
What you gain :
A softer holding of yourself, a recalibration of "you"
Inspirations that arise organically from women's sharing
An experience of your own 'inner lover'
Gentle self-connecting through your senses
Mind/Body practices to open more of your feminine
Self-care rituals that go beyond the superficial
This afternoon will suit women who :
Feel their own relentless internal pressure
You feel sometimes insignificant, unseen
You're challenged to take time for yourself, feel guilty
You feel like a 'refresher' or a 'reboot' would help
You want to enjoy the magic of sharing amongst women
You feel open to a gentle day of feminine immersion
WHEN: Sunday, 11th August, 10.30am-5.30pm, Wollongong
This  is a small intimate group. We are limiting numbers, so best to book in early.
We will serve a light lunch (soup and salad) – as this is a day of self-care and softness so we want you to feel nourished!
And it is nice for the group to share a light meal together.
Early Bird price of $127 to first six subscribers.  Following subscribers $157.
Prior Radiance workshop participants ('Repeat Attendee') – $127.
Venue address provided upon registration – is on Parkside Avenue, Wollongong.
Once registered, you are sent logistical details.  Any questions, the Q&A may help. If you need to contact us, email info@intimacydivine.com.au. If you prefer to chat,  send an sms/text to 0409-717-385 and Catherine will arrange a call you back. 
Do I have to participate in all activites
There are no 'mandatory' activities in the workshop, so you choose the level of participation. That said, to get most benefit, moving beyond your resistance can be exactly what can lead to the insights and new awarenesses, or the breakthrough awaiting you. You will be supported so as to be able to participate at your best level.
Is this very physical?
The day will involve periods where we do move the body. It is not too strenuous. You do what you are capable of. If you have an injury let us know and we will try to accommodate that as best we can. Other parts of the workshop may include laying down, receiving guided meditations. So comfortable pillows are recommended.
What do I wear or bring
Wear comfortable clothing, that you can stretch in. Bring something warm – a blanket, warm throw. Comfortable pillows, cushion. Bottle of water. Notepad and pen.
i've not done anything like this before but am intrigued
If this is calling you, but you haven't experienced workshops before, have a chat to us and we can assess if this is the right workshop for you for now. Call Maddy 
+0481-220-598
 or Catherine
+0409-717-385 
or Email
IntimacyDivine
I'm an introvert and not sure how I'll go
We understand  and we've kept the group small so we can foster a more intimate setting. We arrange exercises that include  "paired" work as well as some exercises in 'pods'. This builds rapport early so a sense of inclusion develops quickly. All-in-all, there is always a welcome vibe.
What if I get emotional?
The environment is safe and supportive, and all states-of-being are welcome. Opening to authentic emotion is a good sign and a healing balm. Your facilitators have experience in cathartic and emotional release work with clients and can hold space for whatever emotional mix might arise in the group.
Where is the Venue
Private residence in Parkside Avenue, Wollongong. (Adjacent to Entertainment Centre). Precise address details provided upon registration. 
Catherine and Maddy love creating opportunities for women to come together and evolve in their personal self-love, self-awareness, empowerment and healing journeys.  Catherine and Maddy are Embodiment Educators, both certified sexological bodyworkers and somatic sex educators. They share similar backgrounds in Relationship & Intimacy coaching and are Tantric practitioners. Catherine also works with Reiki, Tarot and Mediumship.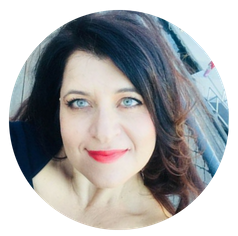 Reviews From Prior Events
Marie-Anne
I loved the guided meditations. In fact, I loved everything about the workshop. It opened my eyes, heart, soul.
Naomi
Frankly, I didn't know what to expect, but the end result was fantastic. Catherine & Maddy created a safe, nurturing environment.
Lisa
I liked best just being surrounded by like-minded ladies. It was a lovely space to feel safe and be in touch with myself.
Rebecca
A HUGE thank-you. The day was perfect .. surroundings, connection, communication, fantastic group of women all having the same intentions, awesome vibe!
These reviews are authentic. We do however, use pseudonyms to respect the privacy of our attendees.