For those on the path of personal growth, self-exploration, curiousity, healing, transformation or simply more resonant connections, relaxation and fun.
Our workshops and events are facilitated by Catherine and Maddy (bios below). Our range of offerings allows you to put a "toe in the water" attending our evening Women's Circles, or immerse yourself in the full-day workshops.
We are inspired by women's readiness to expand their self-awareness and explore more depth and resonance in their ways of being. It may take courage, and/or curiosity, or for some, it may take the last straw of old patterns holding them back. Whatever the situation, there is both support and power in joining with women in an intentional space to do this work – laughter, tears, reflections, insights, and fun. So, we encourage you to come aboard. We'd love to have you join us.
Want to be updated on our Events ?
Privacy Policy: we hate spam. We will keep your address safe
A half day event … nourish the goddess within. Feel infused by your feminine essence. Reclaim juiciness.
Get-on your glow.
Luscious evening sessions. Simple sharing, gentle ceremony amongst like-minded women – a beautiful 'reset' for your week.
A full day immersion …understand yourself from a place of compassion. Unlock unloving patterns. Emerge
clearer, lighter, more vital.
Activating Intuition
Access your intuitive potential, develop your psychic abilities. The "How-To's" of attuning to your Guides.
Tarot used as support
Tantra 101
Curious about tantra ? This gentle intro guides you in embodying a more holistic, confident sensuality. Fully-clothed workshop.
Speed-dates 4 Friends
Ladies – looking to expand  or refresh your friendship circles. Have things to do, places to see with more friends to enjoy it all!
Understanding Men
Unravel the myths around men,  understand his psyche. Gain profound shifts in your interactions with men for richer relating.
Real Relating
Learn the hidden truths behind great relating. What helps build a strong, trusting
connection and what blocks. Fun and enlightening.
Reviews from Prior Event Attendees
Marie-Anne
I loved the guided meditations. In fact, I loved everything about the workshop. It opened my eyes, heart, soul.
Naomi
Frankly, I didn't know what to expect, but the end result was fantastic. Catherine & Maddy created a safe, nurturing environment.
Lisa
I liked best just being surrounded by like-minded ladies. It was a lovely space to feel safe and be in touch with myself.
Dawn
I believe I received everything I needed today. What could have made it better? .. wine .. just kidding!.
Your Facilitators
Catherine and Maddy love creating opportunities for women to come together and evolve in their personal self-love, self-awareness, empowerment and healing journeys.  Catherine and Maddy are Embodiment Educators, both certified sexological bodyworkers and somatic sex educators. They share similar backgrounds in Relationship & Intimacy coaching and are Tantric practitioners. Catherine also works with Reiki, Tarot and Mediumship.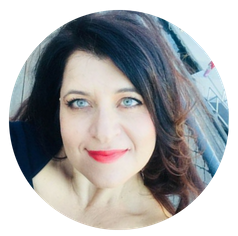 Want to be updated on our Events ?
Privacy Policy: we hate spam. We will keep your address safe