We'd love you to join us!
WOLLONGONG | 18th NOVEMBER 2018
Understanding men. His sexual and emotional terrain. How 'honouring the masculine' opens him. Confidently connect. Includes demo of Taoist lingam massage.
Yummy yum men, men, men. Ya can't hate 'em, ya can't shoot 'em.! our wombs attuned to moon energy, women are called to a sensitivity and receptivity uniquely feminine. How can we more fully harness and floooow with these immense feminine powers. Our womb energy is a crucible with, not only the power to create new life, but to birth new projects and endeavours. Being more in tune with this energy means we use our fertility and creativity more effectively to fulfil our needs, our desires, and our own healing. We delve into the pelvic-womb realm, exploring its spectrum, from the ecstasy, pleasure and joy it may experience to the ambivalence, disappointment, pain and trauma too. Every woman's womb journey is unique: Is the energy vibrant and honouring, or suppressed and stagnant? How well do you listen to the wisdom, wants and needs of your womb?.
Where-ever you are in your feminine expression, your pelvic-womb energy can be cultivated and activated for your highest purpose, procreative and creative endeavours, grounding and healing.
This day will suit women who :
Feel disconnected from their womb/feminine expression

Want more knowledge of their womb/sexuality workings

Seek more attunement to empowering elements of pelvic/womb flow

Wish to reinvigorate their feminine sensual expression

Feel pelvic-womb blockages energetically which they wish to release

Have experienced pelvic-womb trauma – abuse relationships, child-loss,
difficult child-birth, abortion, hysterectomy, fibroids etc.

Are child-less (involuntarily), or child-free (by choice) – 

Curious re: ways to 'tune' into womb energy for creative manifesting
EXPLORING
The heart-pelvic-womb connection – anatomy, energetic, esoteric perspectives. From the practical to the profound and sacred.
HONOURING
Holding your pelvic-womb energy, and its natural rhythms, in a place of compassion, appreciation, love, understanding, lightness.
HEALING
Combining common-sense, as well as esoteric and fun rituals to shake and stir your pelvic-womb energy, feeling it's shadow and light energy ~ healing, enhancing your feminine creative powers.
What You'll Gain:
A healthier, holistic relationship with your feminine body
More sensual, sacred, grounded connection to your feminine power
Tools to charge, circulate your womb energy for personal awakening, manifesting
Womb-powers to nurture your creative potential and share the authentic "you"
Know yourself: the anatomy of your arousal, know your sexual parts and the
conditions in which they work their best for your orgasmic pleasure

Acknowledge and release pain, conditioning that has suppressed, inhibited you

Evolve your individualised path toward healing sexual, pelvic-womb trauma

There are many ways to Mother. "Babies are born from the womb, maternity
from the soul." 

Resolve 'Biology v Destiny', Stereotypes and misconceptions.

Your ancestral female lineage: what it may offer for your evolution and growth

Fun practices with the feminine archetypes: freeing, sexy, saucy, soulful
"No problem can be solved from the same level of consciousness that created it"."
"Everything is energy and that's all there is to it.. Match the frequency of the reality  you want and you cannot help but get that reality."  Einstein
Keen to join Us?
Sunday, November 18th, 10am-5.30pm, Wollongong
This will be a fabulous day – fun and very informative. Catherine and I love running this workshop!
We'd love to have a big group for this workshop – so we encourage you to take the leap and sign up!.
Early Bird price of $137 to first six subscribers. Prior workshop attendees also $137. Full price is $177
If you have questions, scroll to our FAQ below, you might find your answer there.
And if not, then just drop us a note and/or we can arrange a chat.
Catherine and Maddy love creating opportunities for women to come together and evolve in their personal self-love, self-awareness, empowerment and healing journeys.  Catherine and Maddy are Embodiment Educators, both certified sexological bodyworkers and somatic sex educators. They share similar backgrounds in Relationship & Intimacy coaching and are Tantric practitioners. Catherine also works with Reiki, Tarot and Mediumship.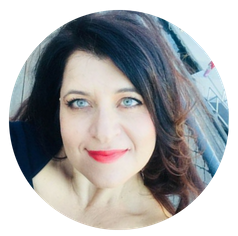 Reviews From Prior Events
"I loved the guided meditations. In fact, I loved everything about the workshop. It opened my eyes, heart, soul."
~ Anne-Marie
" .. frankly, I didn't know what to expect, but the end result was fantastic. Catherine & Maddy created a safe, nurturing environment."  ~ Naomi
* Pseudonyms used for privacy
" I liked best just being surrounded by like-minded ladies. It was a lovely space to feel safe and be in touch with myself. "
~ Dawn
" .. I believe I received everything I needed today. What could have made it better? .. wine ! .. just kidding."
~ Lisa
Do I have to participate in all activites
There are no 'mandatory' activities in the workshop, so you choose the level of participation. That said, to get most benefit, moving beyond your resistance can be exactly what can lead to the insights and new awarenesses, or the breakthrough awaiting you. You will be supported so as to be able to participate at your best level.
Is this very physical?
The day will involve periods where we do move the body. It is not too strenuous. You do what you are capable of. If you have an injury let us know and we will try to accommodate that as best we can. Other parts of the workshop may include laying down, receiving guided meditations. So comfortable pillows are recommended.
What do I wear or bring
Wear comfortable clothing, that you can stretch in. Bring something warm – a blanket, warm throw. Comfortable pillows, cushion. Bottle of water. Notepad and pen.
i've not done anything like this before but am intrigued
If this is calling you, but you haven't experienced workshops before, have a chat to us and we can assess if this is the right workshop for you for now. Call Maddy 
+0481-220-598
 or Catherine
+0409-717-385 
or Email
IntimacyDivine
I'm an introvert and not sure how I'll go
We understand  and we've kept the group small so we can foster a more intimate setting. We arrange exercises that include  "paired" work as well as some exercises in 'pods'. This builds rapport early so a sense of inclusion develops quickly. All-in-all, there is always a welcome vibe.
What if I get emotional?
The environment is safe and supportive, and all states-of-being are welcome. Opening to authentic emotion is a good sign and a healing balm. Your facilitators have experience in cathartic and emotional release work with clients and can hold space for whatever emotional mix might arise in the group.
Where is the Venue
Lotus Wellbeing Centre, 103 Crown Street, Wollongong, NSW 2500, Australia